6 x 7in Saigon Cane Wrapped Glass Candle Hurricane
$20.00 - $108.00
Simple, yet unique! This glass cylinder is wrapped with woven bamboo material and can be used in many ways; drop a pillar candle for a warm glow at the dinner table, or fill it with water and drop in some flowers for a quick and neat flower arrangement. A Smaller size is also available for tealights and votives or smaller arrangements.
SEE ADDITIONAL DETAILS
Delivery Date: Order today and you'll receive your package between 3-5 business days.
Click here
for more information
You may also want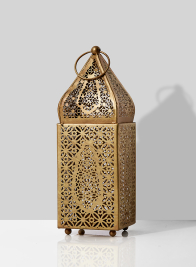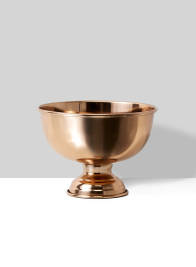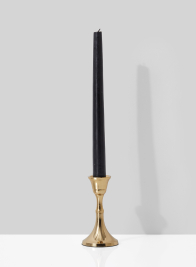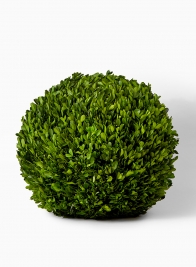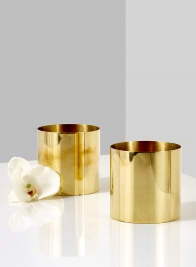 Description
Purchase Cane-Wrapped Candle Holders Today
Looking for new ways to create a cozy or romantic setting? Add a touch of candlelight to illuminate guest tables, windowsills, or walkways. With a Saigon cane-wrapped candle holder, you can add texture and color to your decor. This glass hurricane is a gorgeous, detailed candle holder that can complement any daytime or evening event.
This large cane candle holder is 6 inches wide and 7 inches tall, with enough room to fit anything from a small white votive to a medium pillar candle. The Saigon cane details the glass with intersecting rows and diamond shapes. Rustic or boho fans will love the cane's tan color and neutral compatibility.
Inspire New Arrangements With Glass Candle Hurricanes
These clear glass candle hurricanes are versatile decor pieces for many event themes. If you're interested in nontraditional displays for your floral arrangements, these hurricanes make a lovely vase. Create an instant centerpiece with a gorgeous tropical bouquet like our white frangipani and peony pick.
If you're a fan of more down-to-earth decor, you can fill these glass hurricanes with a terrarium or succulent arrangement. Combine the green nertera berry pick with an overflowing blossom of a string of pearls vine for a unique and simple centerpiece.
You can also fill these wrapped cane candle holders with LEDs as an alternative lighting option. If you're hosting a wedding or event on the beach, fill these hurricanes with shells or sand and place a small tea light on top. Whatever your theme or color palette may be, these glass candle holders can be a decorative accent on any table setting.
Shop Jamali Garden for Unique Event Design
Purchase cane-wrapped candle holders for your next event from Jamali Garden. We supply a wide range of unique and detailed design pieces that inspire one-of-a-kind events. Buy a case of six hurricanes, and save big on your decor!