Warm White Naked Wire L.E.D. Lights String
$8.99 - $360.00
Nothing brings a cheery glow quite like a string of warm white lights. Whether you're planning a holiday gala or lighting up a wedding reception, you'll love the brilliant radiance of our warm white LED light strings. Our 200-light option features white LED lights spaced two inches apart and attached to a very thin silver wire with an electric plug. This sleek design makes it appear as though the warm white lights are floating in the air, as the wire itself seems almost invisible. 
SEE ADDITIONAL DETAILS
Delivery Date: Order today and you'll receive your package between 3-5 business days.
Click here
for more information
You may also want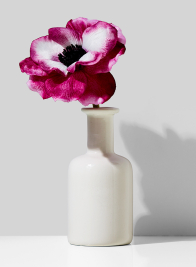 Description
White Warm Wire LED Christmas Lights for Sale
LED lighting is the new standard when it comes to decorating for the holidays and stringing lights for special events. LED lights won't burn out like traditional filament bulbs, and they don't get hot to the touch. You can be sure that your string of festive lights will glow all night long. Plus, white, warm lights pair perfectly with any holiday décor you choose.
You can purchase our 200-light naked wire strings of white LED Christmas lights wholesale to ensure you get the quantities you need to make your event shimmer and shine.